When Orzo first became an idea, we pictured a dreamy coastal space that felt calm, breezy and classy, a space that transported us to an Italian coast side​
When Orzo first became an idea, we pictured a dreamy coastal space that felt calm, breezy and classy, a space that transported us to an Italian coast side​
Our ideas have now been brought to life in our beautiful Broadbeach location, with pastels, arches, and fine finishes. Topped off with fitting glassware, and impeccable presentation. ORZO's casual fine dining experience delivers impeccably presented dishes that are full of colour and are a pleasure to behold, even before the first morsel touches your taste buds.
See what they have to say about ORZO: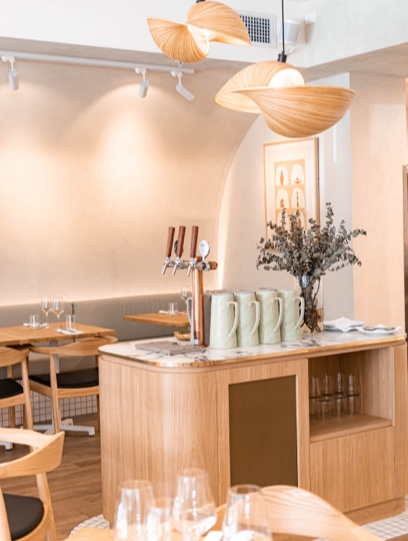 Scroll through our gallery to feel a sense of our unforgettable venue, creative dishes and beverages, and our warm-hearted team. These elements all combine to deliver the perfect causal fine dining experience for you and your loved ones.
We'll see you at ORZO soon.